A printing network exceeds the expectations that one might have for a one-stop-shop printing service. It is really much more than that. A good, solid network includes a vast array of product and service providers offering everything from concept to completion.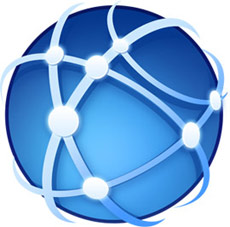 Working with these partners, you will enjoy the availability of numerous print industry businesses that will consult with you and work alongside your project during its completion, regardless of size, needs or scope. If you find you are in need of additional expertise or equipment, you can always find what you're looking for within the printing network.
Partnering alongside a reliable network, you will find you are in the company of numerous established service providers such as concept designers, graphic artists, off-set and digital printers, screen printers, production and assembly, mailing services, distribution and shipping, as well as excellent customer service representation.
You will find that when you are under the umbrella of the printing network, it is to the favor and prosperity of your business and your customers. Having a diverse array of printing services and products, while enjoying the ease of just one invoice from your local vendor, is convenient and beneficial for you and your customers. When you are part of the printing network, all print orders are received by the facility nearest to you. You will quickly notice that this convenience affords you better costs on both production and mailing as well as faster ship times. As a provider of such services to your existing customers, you now have the capacity to offer your current customers more product options, unite with potential new customers, increase production, boost revenue and, conclusively, enhance your bottom line.