Now you have every reason to print and publish your creative work for your clients, in turn retaining all of the profits on your work from start to finish. Thanks to our software, it is possible for anyone in the printing, marketing and graphic design industries to sell their own printing online with ease and efficiency.
Here is what you will get as a Print Reseller with our Auto-Push License.
Now you have every reason to print and publish your creative work, thanks to us, we have made it possible for anyone in print, marketing and graphic design industries,
Printing In A Box is the only unique website that will guarantee and hand over these online ideas; we deliver the most sophisticated software that is capable to connect all your printing demands,
Before I lost you with all this, let me present you the highlights on how we achieve in providing you the best print reseller program
Easy Pricing Plans For Print Resellers
We are proud to acquaint you with our easy pricing plans that will cost you less in your printing; we propose different types of package that is really flexible and comfortable to apply. The easiest and the best package for print resellers is Auto push storefront. The auto-push license is essentially our print reseller program, we provide all the printing, a website and then blind dropship your orders to your clients all within an easy to use administration and e-commerce storefront.
Auto-push Storefront
Auto push Storefront is the tiered package, where all your printing and graphic designed are fulfilled by our online internet site automatically. This print reseller program comes with many benefits including the drop shipping of your product directly to your customer. With shipping anonymity, we allow you to utilize our expert teams of production and shipping, graphic designers and pre-press.
Best features of Auto-Push license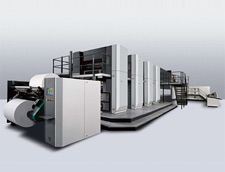 With an auto push storefront, you will possess the ability to adjust any pricing levels of the product, that you are have and choose your price range for every product to different clients. You will also be able to change anything, including the theme, the image and brand image of your product from the site. This is possible because you will have every right to determine this from the administrator's panel.
Import and export contact list, which will allow you to set auto email for Order Actions, and control all shipping quoting features. That is not enough, when you affiliate yourself with us, you will have every right to monitor and get a comprehensive report of all the sales and customer activities. With our software package, you can always request for promo codes, at the same time you can also add your own promo code to use for marketing purposes.