With over 20 website themes to choose from, our print broker program will let you customize the look of your site to your brand.
Here are features you will find with our Print Broker Program.
1: Excellent Selection of Storefront Template & CMS
There are handful of storefront themes for you to select. All you have to do is select the theme you wish to use through your admin panel, and click save. It's that simple. 
Similarly, the website's content can be customized according to your needs – from products to page descriptions.
2: Fully operational Ordering System
With our affordable and effective online ordering system, you can compete against big printing companies. Our software is easy to use and comprehensive.
3: Secure and Safe
Our theme use SSL during the checkout process that will keep user sensitive date (credit card info) secure and safe. 
4: Use Your Own Merchant Gateways
Our software is compatible with Authorize.net, Moneris, MerchantWare, Converge, PayPal or PayPal Pro Accounts. If you do not have one, we'll also help in getting you one. 
5: Order Tracking and Notifications
Orders are automatically sent through e-mail. In the admin panel, you can also access an order tracking and admin system. 
6: Interactive User Interface
PrintInABox's website templates and online ordering system are easy to use. They add a touch of personality to your site and keep your audience engaged during the ordering process.
7: Website Management Tools
With our user-friendly web management tools, you can easily add your company's logo, change website template, update your text, add products, change prices, change menu items from a central website admin dashboard.
Not sure? Check out the online demo to view the storefront live in action.
8: Free Upgrades, Zero Downtime
Unlike other software solutions, where you are forced to buy the upgrades, we offer free and automatic system upgrades. With our software in place, you will always be updated.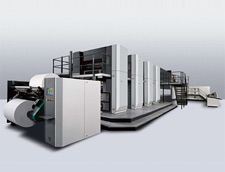 Moreover, our sites are hosted on cloud technology. That means you'll never experience server downtime. 
Our print reseller program is designed for marketing agencies, graphic designers, and print brokers so that they can offer high quality printing services to your clients, through your website.
If you do not have the necessary technical skills to create your own online print shop, you can apply for the Print Broker Program with Printing In A Box to set up a professional-looking online store, within few hours.
Three Easy Plans At Affordable Pricing Designed Specifically To Accommodate From Print Brokers All The Way To Printing Presses.
Currently, we offer three different packages - Auto-Push Storefront, Manual-Push Storefront, and Hub Master License - that suits any type of printing, graphic design, and marketing industries.  All of these packages feature an easy to customize online storefront, which is optimal for graphic designers, biz-op seeker, beginner print broker, and marketing company. Get started with our Print Broker Program by selecting the software plan that works for your business. Our easy to use online ordering system starts from $49 per month.  The Auto-Push License is designed specifically for Print Brokers so that they can get started selling online with ease and efficiency.