Our Auto-Push license is what you need if you are looking for the best Print Affiliate Program in the industry.
Here is what you will get as a Print Affiliate with our Auto-Push License.
1. A fully functional, customizable website, designed specifically for the printing industry, fully loaded with all of our products.
2. An in depth administration panel that allows you to customize nearly every aspect of your website, including pricing, content, product graphics and more.
3. Merchant services are included, you do not need to buy your own merchant services or pay fees to maintain them.
If you are looking for an easy way to manage your print business online, you might require help with setting up your print business up for ecommerce; well look no further because Printing in a Box is here to help.
Using our print affiliate program, you are able to have your website up in a matter of minutes with plenty of options on the layout and design. There are plenty of eye catching themes to choose from and, once you have selected it and clicked the save button, you have a website ready for your specific content to be added and your product images to be uploaded. After constructing your website, we offer a simple administration panel to make subsequent changes to the website without having to spend money hiring a professional.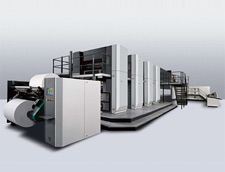 Once the website is done, you will need to take a look at adding an ordering system to ensure that your customers are able to purchase your prints. Our print affiliate program has this covered as we offer you the ability to produce a fully operational online ordering system. All transactions completed will be under completely secure conditions with SSL in use for every checkout, we also supply a PCI compliant ordering system, which encrypts customer data to ensure it doesn't fall into the wrong hands, thus increasing trust. Our systems are fully compatible with Authorize.net, Moneris, MerchantWare, Converge, PayPal or PayPal Pro Accounts for you to receive your payments and our team are happy to assist you in setting up a merchant gateway should you not already have one. As a further string to our bow, we also offer an order notification and tracking service. This means that your clients will receive a confirmation email automatically after purchase and will then be able to track the delivery status of their print or prints at each step of the way to their door. 
Our print affiliate program service starts at just $49 per month and includes completely free upgrades at periodic intervals. You may be aware that some other service providers may charge you for upgrades, but that is all included in the membership fee. Additionally, our systems are virtually never down as they are hosted on cloud technology, which means that your website trade will not suffer. Other features of membership include ground shipping throughout the United States within 2 days, the use of a PIAB merchant without a credit check and access to extremely low whole sale pricing. For a further fee, it is possible to benefit from increased catalogue control, unlimited file storage, a powerful and useful mass shipping tool and complete management of the workflow. The ability to add your own shipping accounts and to gain access to set sales tax levels are also available in the mid and top tier membership packages. Additionally in the top tier membership package, you are able to add reseller sites for a fee of $50 each to maximise your web presence and to therefore drive your revenue upwards.