Many people have considered the prospect of starting a small business, but there are many challenges to overcome just to get started, much less to start making money. One of the ways that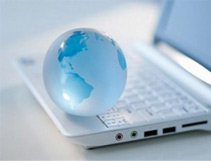 people overcome challenges such as the high overhead, maintenance and staffing costs associated with operating an actual storefront is to open an online business!
With an online business, you don't have to worry about all of the hassles associated with running a brick and mortar storefront, which can be very costly and also time-consuming. An online business allows you to work from home, out of your current office, or virtually anywhere you have access to an internet connection and a phone. The convenience of this arrangement makes online businesses a perfect fit for self-employed individuals and small and large business owners alike.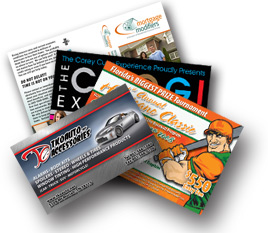 One of the best and easiest online businesses to run is an online printing business. First of all, you don't need to hire a staff of dozens or more—a single person running an online printing business from home is perfectly feasible. Secondly, having an online printing business allows you to outsource your printing orders to a business that already owns and operates all the equipment needed to get the work done, meaning that you don't need to worry about many thousands of dollars in equipment costs.
Imagine you have an online printing business that is capable of taking orders from customers, for nearly any printing need imaginable. Your customer selects the type of product they want to print, uploads their artwork, fills out an order form and submits their credit card information for payment. The order is then reviewed, set up, printed and shipped directly to your customer. Sound like a lot of work? It would be, if you had to do any of it!
Enter Printing in a Box. We handle all the behind-the-scenes work of your online printing business so you can focus on getting new customers and marketing your online printing business itself. Meanwhile, we process, fulfill and ship orders placed online, and you keep the profit.
Operating an online printing business can be amazingly easy with Printing in a Box, and you can get started as quickly as it takes you to fill out our short application.  Before you know it, you'll be online and running your own printing business without all the hassle that you might have to deal with otherwise—it's that simple!