Running an online business is a popular and easy way to earn additional income, or in some cases, turn into a full-time career. With a good online business, you can work from home and set your own schedule, allowing you to be your own boss or plan your work around an existing schedule.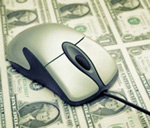 If you're searching for an online business to get started in, you've probably noticed that there are a lot of them out there, with many of them being less-than-promising. Printing in a Box tries to stand apart from the crowd by offering a unique online business opportunity that you can actually succeed in!
The difference with this online business is that start-up costs are minimal, overhead and maintenance costs are virtually nil, and it's an industry printing that is always in demand. If you want to start an online business but if the startup costs are exorbitant and the overhead high, it's going to take a lot of work to make a profit. And if it's in an industry that's too specific, you may find it to be unprofitable, either due to lack of business or too much competition.
Fortunately, all businesses need printing, and even the average person needs printing done from time to time. By selling printed products through your online business with Printing in a Box, you can provide a product that many people need.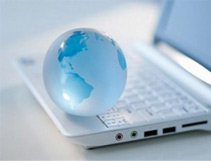 The problem is that printing equipment is very expensive to purchase and it's also costly to maintain. With Printing in a Box, you don't have to worry about this, as we run our own printing facilities and will fulfill your orders for you. Of course, this also means that your overhead is almost zero.
A high profit potential and low overhead usually means that there's a catch somewhere, like high startup costs. Fortunately, this is not the case with Printing in a Box! We have several different packages for you to choose from, starting as low as $49 a month, with no additional signup fees. This means that you can get started with your own online business for an incredibly low initial investment. And there are no hidden costs in our packages, either.
If you're looking for an online business that you can actually make money from, check out Printing in a Box. It's easy to get started and there's plenty of profit to be had. In as little as 24 hours, you can enjoy the freedom of running your own online business!