Printing in a Box is so much more than a simple interface that allows customers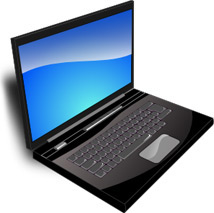 to order printed products through your web site. When you sign up with Printing in a Box, you get:
Your very own, full-service online print and design shop
Our state-of-the-art print reseller software, complete with an online credit card ordering system
Web hosting and maintenance for your web site
A streamlined process, making life for print brokers and resellers easier than ever before
Free marketing and promotional material to help you get started in building your new business
Free sample pack fulfillment for requests made on your web site
Support  and advice from our account managers, here to help you and your business succeed
With Printing in a Box, you get much more than a simple web site—you get a fully-featured online business.
With Printing in a Box, you're not just a representative of your business—you're the owner!
With some printing business opportunities, you're simply a salesman for another company's products. With Printing in a Box, you're the boss at your new online print and design company. You can grow your business as large as you'd like, and you can even brand it with your existing company's logo or other business identity.
Printing in a Box works in the background, so your customers are always able to deal with you directly. You're truly working for yourself, with no limit or restrictions on how much money you can make, or how you choose to run your business. Printing in a Box gives you the power and freedom to create and grow your own business however you'd like.
Printing in a Box takes the hassle out of print reselling and brokering.
Until now, print resale was quite an undertaking. If a client wanted to order print, you'd have to contact a trade printer for a quote, determine the amount of markup that you wanted to charge, bill and invoice your client, make sure the client's artwork is print-ready, send the job to the printer, pick it up and have it shipped to your client.
With Printing in a Box, all you need to do is have your client go to your web site, where they'll find a full online ordering system where they can order products and upload artwork. We handle the pre-press, printing and shipping to your client, so you can focus on generating business. Printing in a Box doesn't just provide you with a great solution for offering print and design services, it helps to make your life easier so you can focus on the big picture instead of the little things.
We'll help you to get started, and we'll continue to help as your business grows.
We want you to succeed, so we have a variety of tools and services to help you get started. We won't just give you a web site and throw you out into the wild—with Printing in a Box, you have access to our exclusive marketing guides and training videos, which are designed for levels of experience ranging from experienced marketers to absolute beginners. The training videos will help you understand how everything works, and by following a few of the steps in our first marketing guide, you'll be taking the first steps in growing your business.
We also provide our resellers with free promotional materials to help advertise their services. Business cards, postcard mailers, card stock flyers, letterhead and envelopes are all included in our free promotional material program, which awards you with credits for accounts created on your web site. We'll cover the printing, all you have to pay for is the shipping!
In addition to our free marketing guides and promotional materials, you'll also be provided an account manager who will be in touch with you regarding your site with help, support, and answers to any questions you may have. Your account manager is here to help you maximize your profit with your new business, and you can contact them whenever you need help.
With Printing in a Box, you don't just get a web site, you get the experience of our staff to support you and help to make your business as successful as possible.
Printing in a Box is a complete business solution. Get started today and have your own fully-functioning online print and design business tomorrow!